Self-Service Pick Up Areas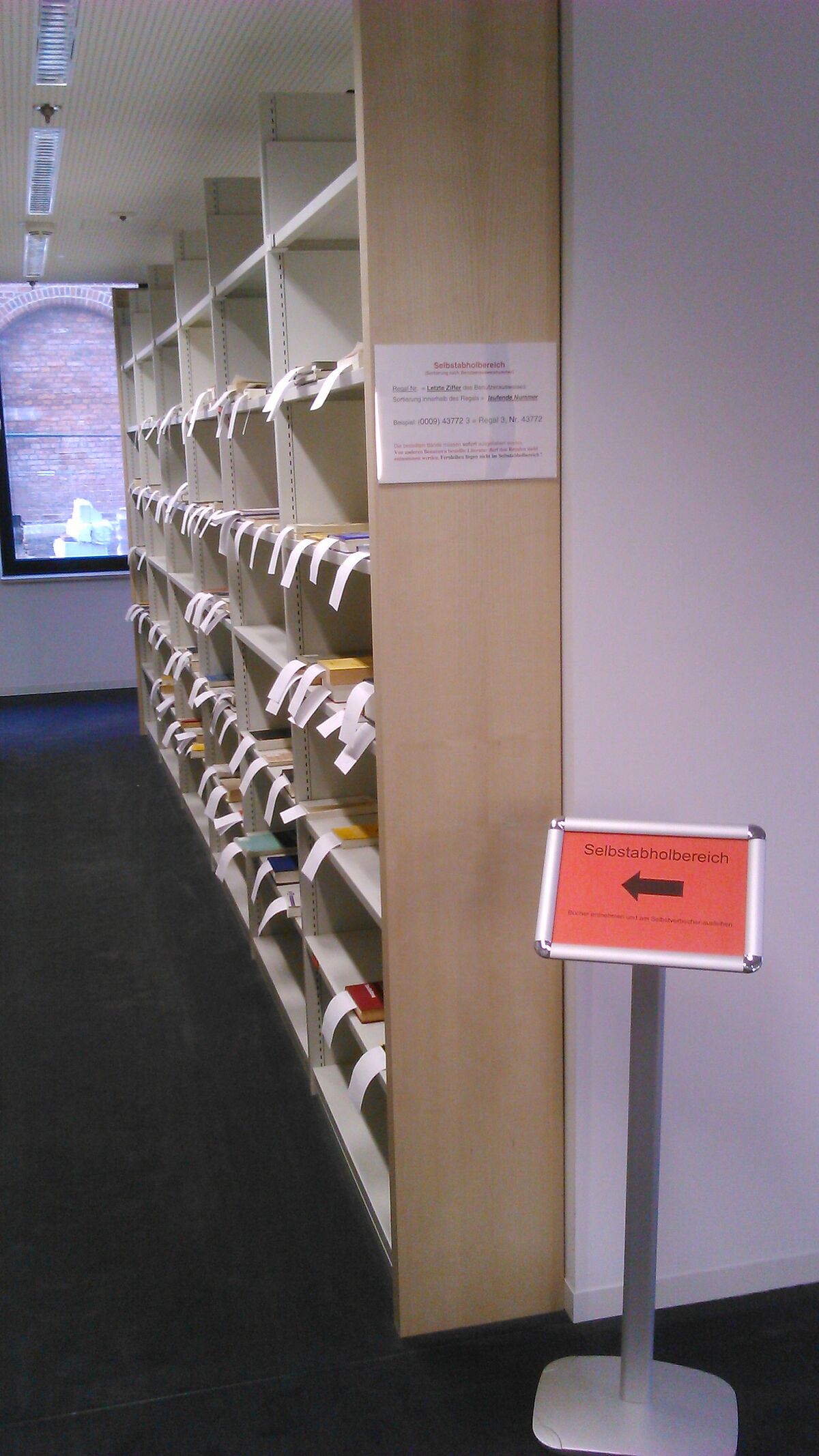 Books that have been reserved and ordered can be collected from the self-service pick up area in the Central University Library and Departmental Library. The self-service pick up areas have shelves that can be easily accessed (also with coats and bags) and are located opposite the service desks.
The media that was ordered, each with an accompanying order slip, is stacked according to the Library Card number. The Library Card number is split into three parts on the order slip. The last number (0 to 9 and X) corresponds with the collection shelf. The middle part is a serial number according to which the orders are sorted on the shelf.
Example: for card number 0009 43772 9:
The order is on shelf 9 and under the consecutive number 43772.
The location of the order is always shown in your user account after it has been deposited for collection. The media will be retained in the self-service pick up area for 10 consecutive work days. After this period, the media will be returned to general circulation and possibly provided to other users.
The ordered media has to be borrowed from the self-service machines.
Literature that has been ordered by other users may not be taken from the shelves.

The borrowing of ordered and reserved media is therefore possible at any time during the opening hours.
Non-cirulatory media must still be borrowed from the Service Desks.