Library Loans at the Departmental Library
| | | |
| --- | --- | --- |
| Opening Hours | Monday - Sunday | 9.00 a.m. - 10.00 p.m. |
| Service Hours | Monday - Friday | 9.00 a.m. - 4.00 p.m. |
Location: Bereichsbibliothek Freihand [Departmental Library]
Some of the media that is located at the Departmental Library can be borrowed. Members of academic staff can also order from this collection. Literature that cannot be borrowed is marked with a corresponding label. The media can be taken from the shelves and borrowed at the service desk on the ground floor during the service hours. For this you have to present your library card. Several self-service machines can also be used.
Newspapers, journals and reference books cannot be borrowed.
Borrowed media can be returned to the service desk or via the drop-off machines.
Campus Delivery Service for Academic Staff Members and Students
Essays can be ordered online from the University Library Greifswald´s journal collection using the campus delivery service.
The essays are delivered by e-mail.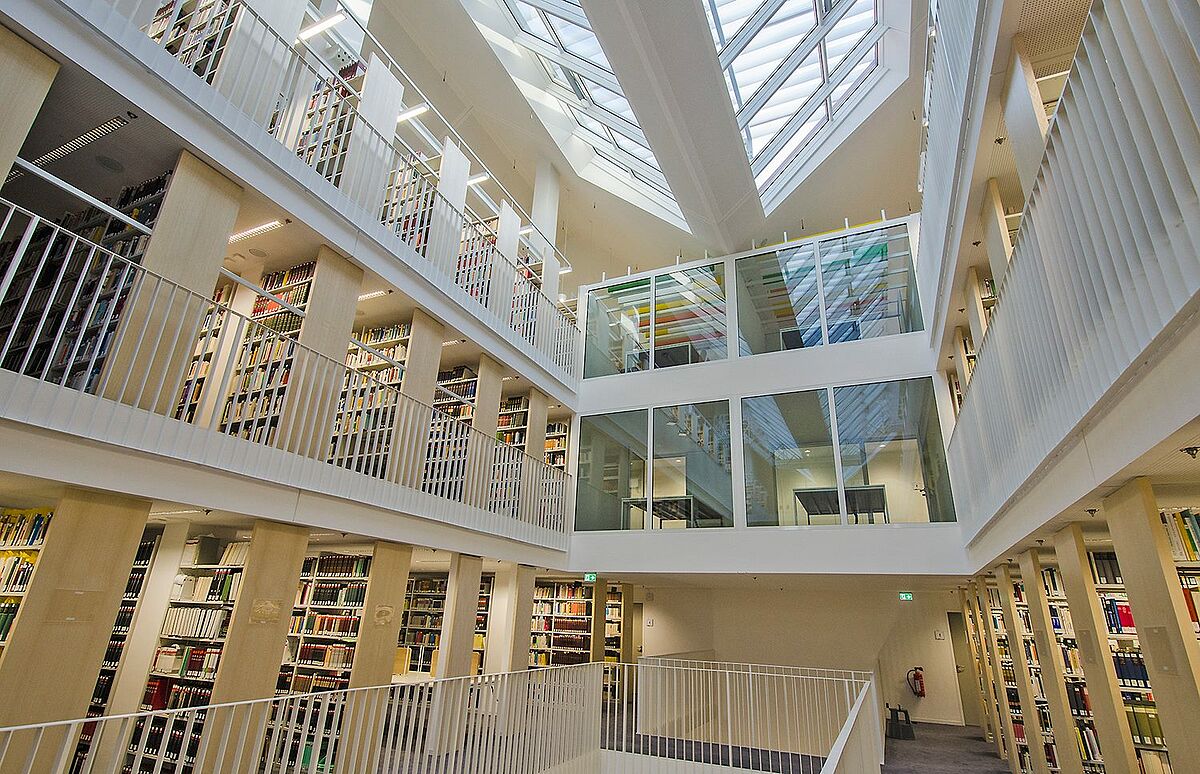 Departmental Library
Loefflerstraße Campus

Address:
Ernst-Lohmeyer-Platz 4
17489 Greifswald
Tel.: +49 3834 420 1680
Fax: +49 3834 420 1681
bereichsbibliothekuni-greifswaldde