Service for Disabled Users
Disabled Access
The main entrance to the Central Library, Felix-Hausdorff-Straße 10, can be reached via a ramp. The right-hand door of the entrance can be opened automatically by pressing a button.
The Departmental Library is accessable without barriers.
Lift
The Central University Library and the Departmental Library are equipped with a lift, which can be used to reach all open access levels.
Information Service
Information staff are available at the Service Desks, should assistance be required.
The Information Service of the Central University Library can be reached by telephone Mon - Fri from 9.00 a.m. – 4.00 p.m. (telephone +49 3834 420 1515).
User Services
Media from the closed stacks can be ordered, books can be reserved or loan periods can be renewed conveniently from home via OPAC. A library user account and a valid password are necessary for this.
You must take media from the shelves yourself in the open stacks areas. Staff are available at the desks, should you require assistance.
Carrels (Study Rooms)
There are two carrels located on the ground floor of the Central University Library, which, if needed, are allocated with preference to disabled users. They are available on a daily basis. Longer reservation periods are only possible for members of the University´s academic staff.
The key cards can be obtained at the Service Desk (telephone +49 3834 86 1517) on presentation of the library card.
Discovery (research in library catalogue)
The Discovery system with its reponsive design can be used by physically impaired users to research the collections of the university library. It can be used on tablets, smartphones or devices with a touchscreen without any problems. The texts can be enlarged accordingly, without losing any content.
Clothes Lockers
There are clothes lockers for disabled users available at all locations. In the Central University Library the keys can be obtained at the service desk on presentation of a library card. For the separate lockers in the Departmental Library you must bring your own lock.
Catalogue Search
There are two PC workplaces especially for disabled readers located in the entrance hall of the Central University Library that can be used to access the website of the University Library (including all online catalogues). The PCs for searching for media in the Departmental Library are all set up on height-adjustable desks.

Self-service Machines and Scanners
The height of the self-service machines and scanners can be adjusted at all locations.

Restrooms
There are accessible restrooms in the Central University Library and the Departmental Library.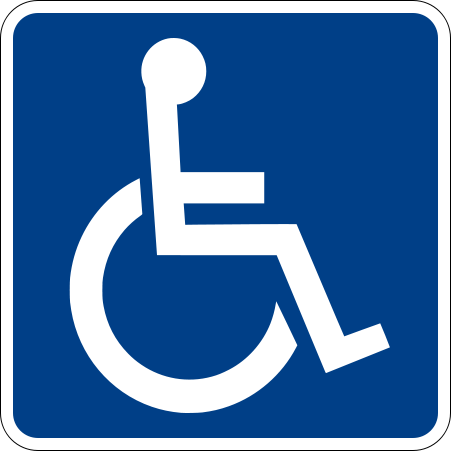 Central University Library
Information
Berthold-Beitz-Platz Campus
Felix-Hausdorff-Straße 10
17489 Greifswald
Tel.: +49 3834 420 1515
ubinfouni-greifswaldde