Citavi on University Library PCs
Citavi is already installed on all public PCs in the University Library.
Citavi version 6 offers you the additional option of saving your own Citavi projects in the cloud. You can also save your Citavi projects, as well as other files, on a USB flash drive or in your personal home folder.
Whatever you do, avoid the folder "My Documents".
If you wish to use the Citavi Picker in the Firefox Web browser, you have to activate it there first. The Picker helps you add data from the Internet more quickly to your Citavi projects.
To do this start Firefox and click on the three bars at the top right to open the menu. Then click on Add-ons.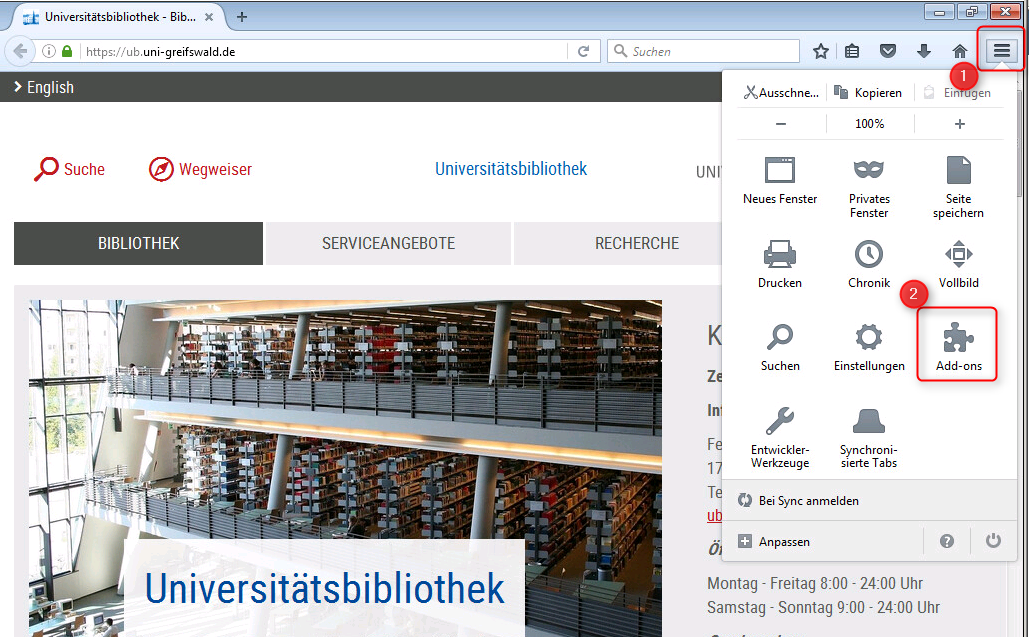 Click on extensions in the menu on the left. Next click on the button "Update" on the right for the entry Citavi Picker.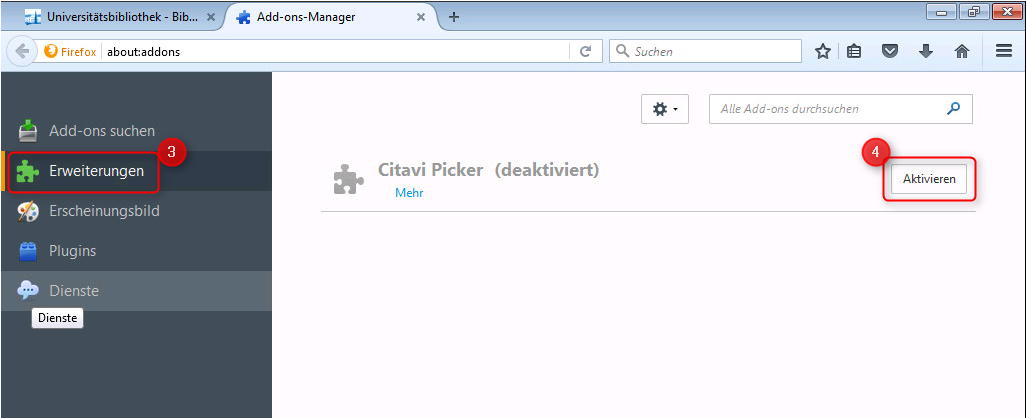 Then click on "Restart now" to activate the Citavi Picker. Firefox will then be restarted ...

... and you can use the Citavi Picker in Firefox.