Digitization of Medieval manuscripts of the "Library of the Ministry of Spirituality" and the University Library of Greifswald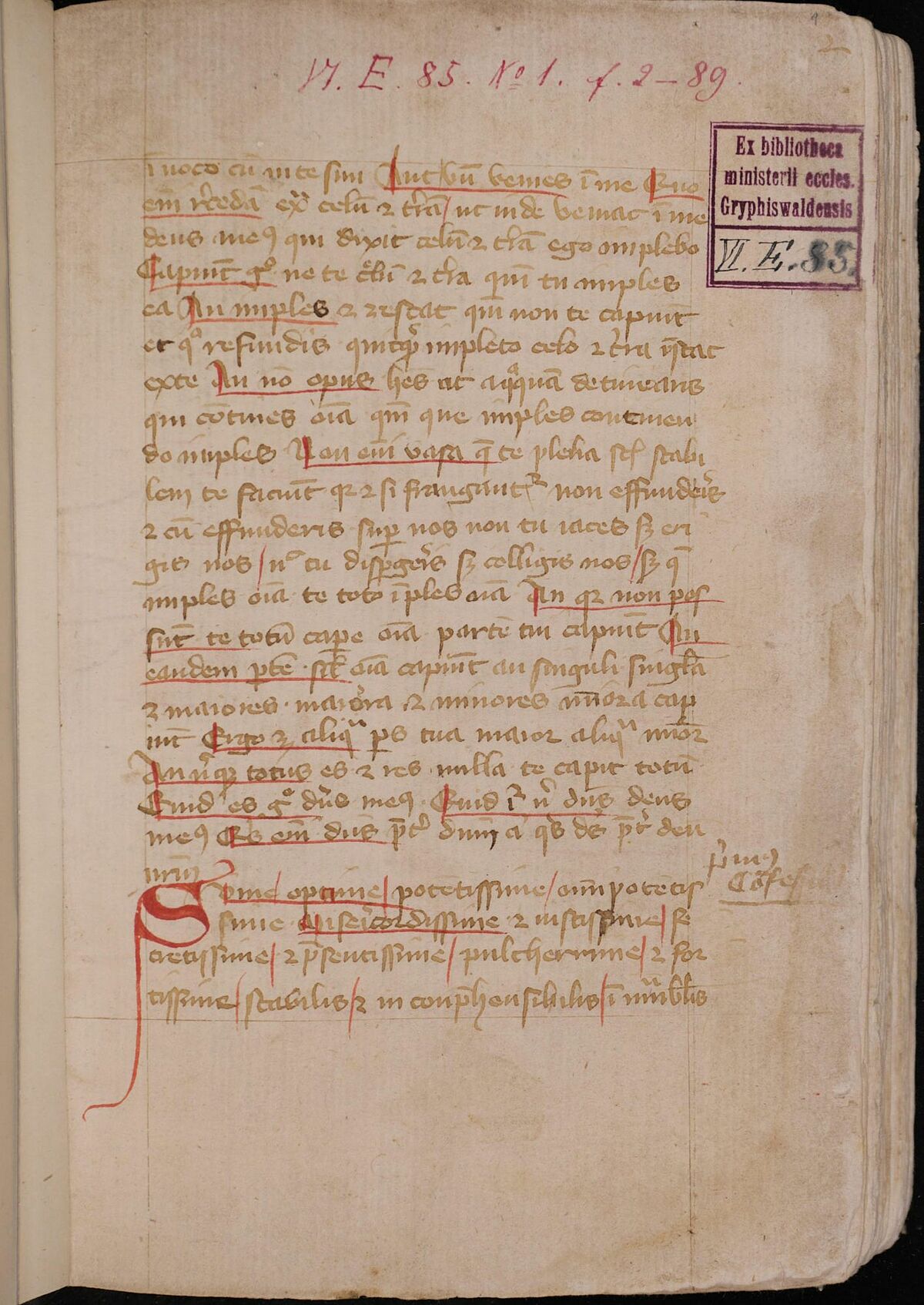 In a joint DFG project, 176 important medieval manuscripts from the 13th to 16th centuries in the the holdings of the library of the Ministry of Spirituality, the university library and the university archive in Greifswald were sighted. In a number of smaller projects they were added to the manuscript database Manuscripta Mediaevalia. Some of them have been restored and digitized.
In the course of 2 years (since November 2019) the remaining 144 manuscript volumes (63,730 pages) will be digitized by the digitization center of the University Library Greifswald in cooperation with the St. Nikolai cathedral community and made available to a wide audience regardless of time and place. In this way, a large part of the cultural history of our state and the Baltic Sea region can be preserved for future generations.
The manuscripts of the Ministry of Spirituality come exclusively from three large local collections, the libraries of the Franciscans and Dominicans set up at the end of the 15th century and the St. Marien church library. Connections between these libraries and the foundation of the university in 1456 can be traced in some volumes.
The university's original holdings were lost during the Reformation. Only in the course of establishment of a university library around the year 1604, the selective acquisition started by donations and purchases. This collection contains manuscripts from the surrounding monasteries, which had been dissolved in Pomerania during the Reformation.