Licensed Full-Text Journals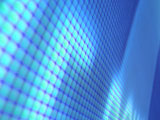 Access to licensed full-text journals is only available from within the University of Greifswald´s campus network.
The copyright terms apply.

Access via Verification of the IP Address
Most of the publishing houses currently administer access to full-text journals by verifying the IP address of the computer sending the request. The respective resource is available for all IP addresses within the university network. This means there is no password needed.
If you are working at a computer at the University of Greifswald, you only need to click on the journal title.

University members can gain access outside of the university network via Shibboleth [de] or VPN [de].
Access via Password Entry
Certain journals require the entry of a password. If this is the case, you will find the passwords in the following list.
Central University Library
E-Journals

Ms. Zepernick
Felix-Hausdorff-Straße 10
17487 Greifswald
Tel.: +49 3834 420 1559
ubezuni-greifswaldde