Since 2007 the members of the University of Greifswald have online access to eBooks from the Springer Verlag across the entire campus. The books concerned here are German-language titles from the copyright years from 2005 onwards for the following subject packages:
Humanities (2,213 titles)
Medicine (765 titles)
Natural sciences (628 titles)
Economics (2,182 titles)
Also available are German-lanugage titles from the copyright years from 2008 onwards for the following subject package:
Technoloy and Computer Science (513 titles)
and English-language titles from the copyright years as of 2008:
Biomedical & Life Sciences (727 titles)
as well as English-language titles of the following subject packages from the copyright year 2009 onwards:
Earth & Environmental Science
Physics & Astronomy
Mathematics & Statistics
Chemistry & Materials Science
Electronic Books in OPAC
The Springer eBooks are listed in OPAC and can be searched for with the search term "Springer eBook".
It is also possible to search according to:
Author
Title
Springer eBook Life Science & Basic Disciplines
Springer eBook Medicine
Springer eBook Humanities, Social Science
Springer eBook Business and Economics
Springer eBook Computer Science & Engineering
Springer eBook Biomedical and Life Sciences
Elsevier Freedom Collection
Access to the electronic journals of the Elsevier Verlag, expanded to include academic databases and a Web search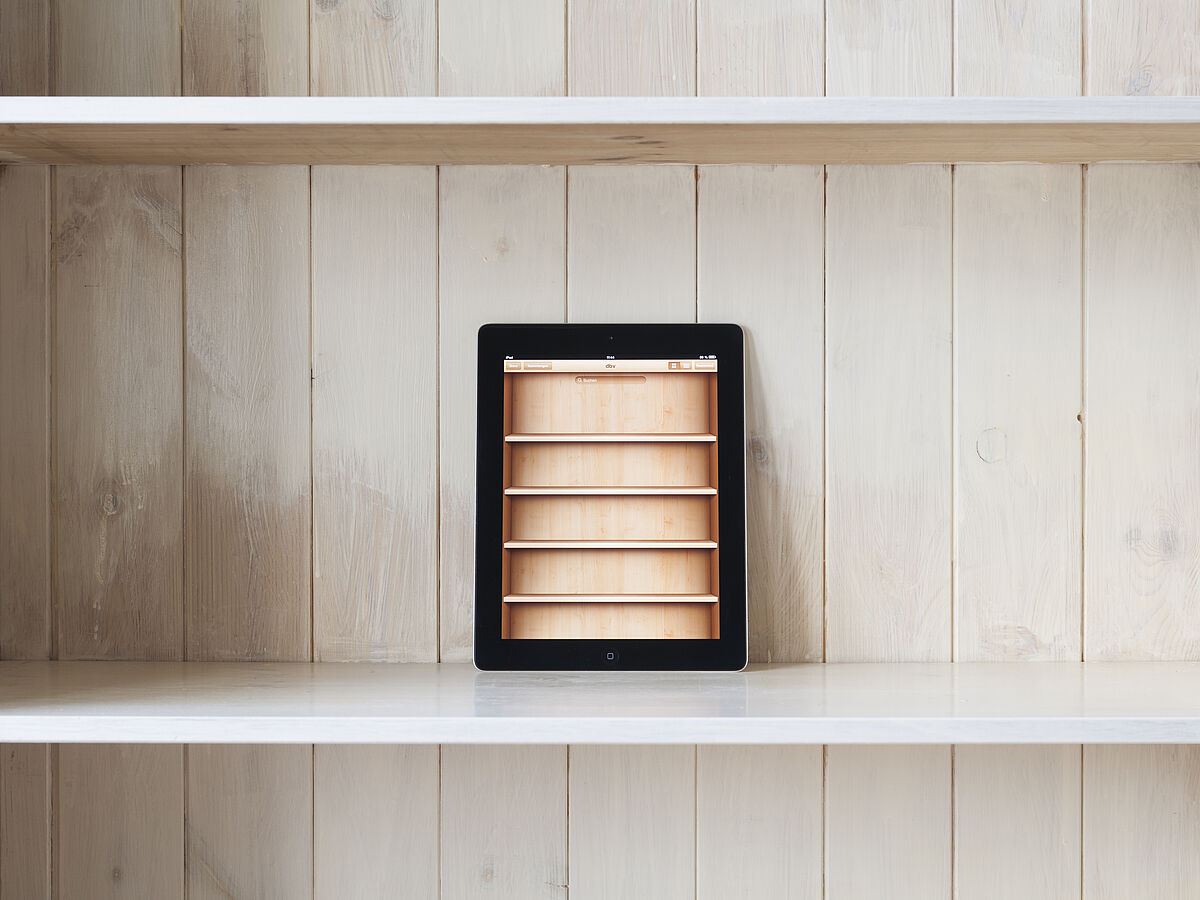 Central University Library
Information
Berthold-Beitz-Platz Campus
Felix-Hausdorff-Straße 10
17489 Greifswald
Tel.: +49 3834 420 1515
ubinfouni-greifswaldde
New acquisitions
Electronic Books in the Database Information System
You can search for the titles in the Database Information System via the SpringerLink interface. Not only the chapters of the Springer eBooks are displayed as hits, but also articles from the Springer journals and Springer Reference Works. Chapters and articles can be read if they are preceded by a green rectangle.

A search can also be carried out using the ISBN. The benefits of the eBooks include among other things, unlimited access, no return-by dates, several users can access the eBook at the same time.
It is possible to print out or save parts of the eBooks in PDF format.

Users should please pay attention to the Springer Verlag Terms of Use.

Digital Library Mecklenburg-Vorpommern
Digital Library Mecklenburg-Vorpommern
The digitised works of Greifswald University Library are presented in the Digital Library Mecklenburg-Vorpommern together with the digitised material of currently 15 cultural institutions (archives, libraries, museum and academic collections).
The Digital Library Mecklenburg-Vorpommern was set up through two pilot projects of the state and is hosted by the University of Greifswald.
Digitisation
Together with 12 other European partners, Greifswald University Library set up this online digitisation and delivery service for copyright-free books in 2006. Titles can be ordered via the University Library´s OPAC, the GBV catalogue and via EoDSearch, the joint catalogue of the project. Over 40 libraries and archives currently participate in this service.